Bacalar was simply amazing! The town is named after it's huge, crystal blue lagoon. There are not many hostel options and that is a good thing. We wanted to save some bucks and decided to book the Hostel with the lowest price and rating on "Hostelworld"  "Casa Lahar". While private rooms are quite pricy, the dorm was priced at 6€ per night per person. Turns out "Casa Lahar" was a very wise choice. Not only did the hostel have a well equipped kitchen, which we made a lot of use of, it was also located directly at the lagoon with a private access. The only downside is that you have to walk 30 minutes to reach the town center. We spend 6 super chilled days in Bacalar, paddling on the lagoon, reading in the hostel hammocks, visiting the blue and black Cenote, which unlike normal Cenotes are directly connected to the lagoon.
If you plan on visiting Bacalar we highly recommend you to visit some close by Maya ruins. We became friends with Hector, one of the employees at our hostel and through him managed to hire a cab driver for a day for 20€. We know hiring a cab doesn't sound that adventurous but having a private transport or booking a tour are actually the only possibilities for visiting the ruins Dzibanche, Kinichna and Kohunlich. Seeing those archeological sites was actually a priceless experience. The ruins were stunning! And the best: we had all three sites nearly for ourselves, which seemed unreal to us, given the beauty of these pyramids. Especially Dzibanche seems straight out of an Indiana Jones or Lara Croft movie (see below).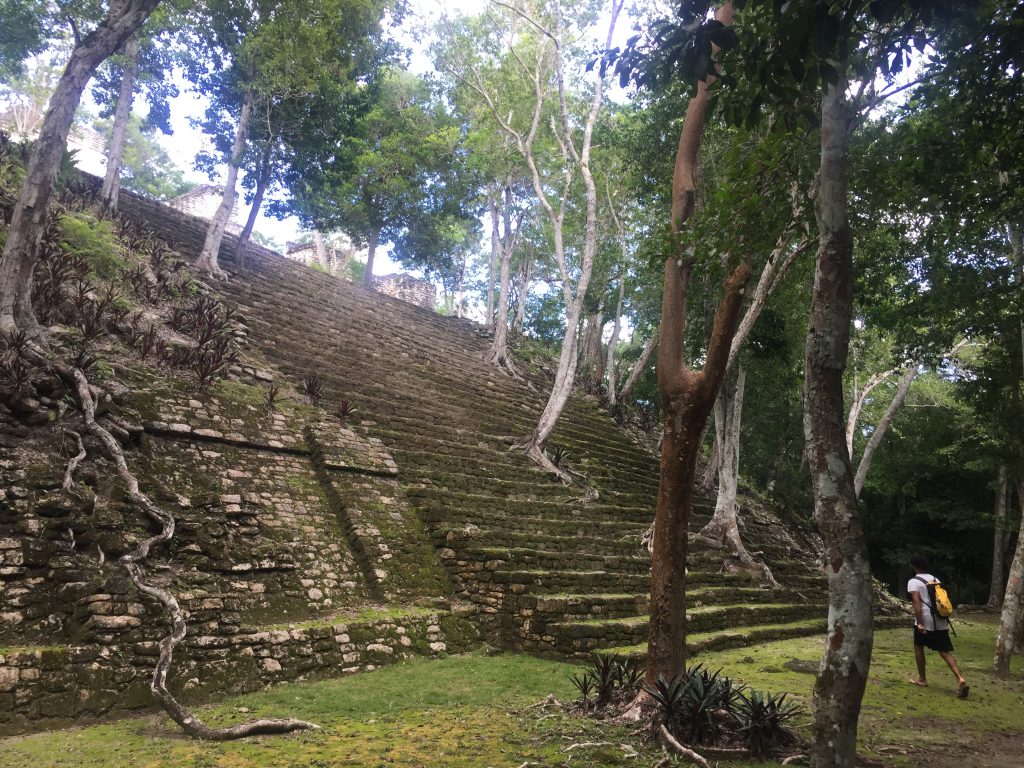 In the town center of Bacalar are a couple of small, but cute restaurants, that had some of the tastiest Tacos and Sopes (another thicker type fo Taco) that we ate throughout the whole Mexico trip. For a good amount of Tacos/Sopes (3-5 per person) expect to be charged 2-3€ (which is pretty cheap compared to most destinations in the Yucatan/Quintana Roo region).
We would have loved to explore some beaches south of Bacalar, but due to a flight to Ecuador that we had booked in advance our time in Mexico was limited and we decided to go up north, visiting Holbox, Playa del Carmen and Cancun next.